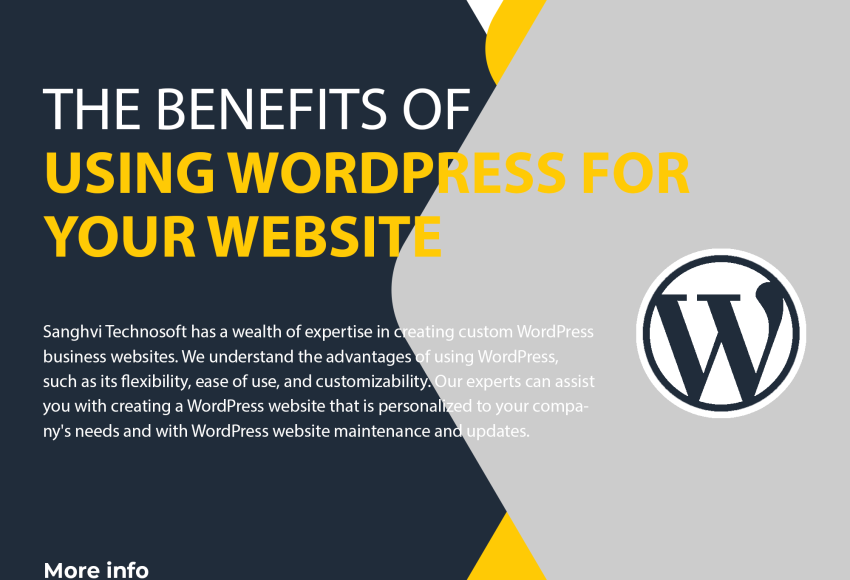 The Benefits of Using WordPress for Your Website
For a good reason, WordPress has become one of the most popular content management systems for building websites. Let's look at the advantages of utilizing WordPress for your website.
To begin with, WordPress is extremely user-friendly. Even people with little coding knowledge will find it simple to set up and utilize. The interface is basic and easy to use, making it simple to add and amend material, upload photographs and videos, and personalize your website's style.
Another significant advantage of utilizing WordPress is its adaptability. You can tailor your website to your needs and goals with thousands of themes and plugins. WordPress offers the tools and resources you need to get started, whether you're creating a blog, an e-commerce site, or a portfolio website.
WordPress is also extremely search engine friendly. Its clean code and efficient structure makes it simple for search engines to scan and index the pages of your website, increasing your chances of ranking high in search results. Furthermore, there are numerous SEO plugins available to assist you in optimizing your content and increasing the visibility of your website in search engines.
Another significant advantage of adopting WordPress is its community. You have access to a plethora of knowledge and resources that can help you improve and build your website because there are millions of users and developers all around the world. There are numerous online forums and groups where you can get help fixing a problem or learning how to optimize your site for better performance.
Finally, WordPress is inexpensive. While some website builders necessitate a significant time and financial investment, WordPress is free to use, and many themes and plugins are affordable or free. This is a great option for small business owners and entrepreneurs on a budget to create a professional website.
Sanghvi Technosoft has a wealth of expertise in creating custom WordPress business websites. We understand the advantages of using WordPress, such as its flexibility, ease of use, and customizability. Our experts can assist you with creating a WordPress website that is personalized to your company's needs and with WordPress website maintenance and updates.