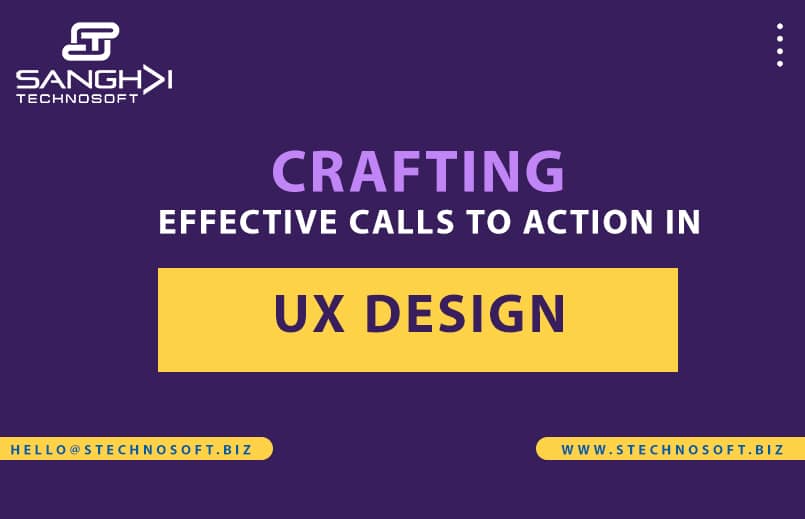 Crafting Effective Calls to Action in UX Design
In today's highly competitive digital landscape, crafting effective calls to action (CTAs) is critical to the success of your website. A CTA prompts users to take a specific action, such as signing up for a newsletter, downloading a whitepaper, or purchasing. In UX design, CTAs should be strategically placed on the website and designed to grab the user's attention while being visually appealing and user-friendly.
To craft effective CTAs, there are a few key factors to consider:
Use clear and concise language: Your CTA should communicate what action the user is expected to take. Use simple language that is easy to understand and avoid jargon or technical terms.
Make it visually appealing: Use contrasting colors, bold typography, and compelling graphics to draw the user's eye to the CTA. It should stand out on the page without being too distracting.
Keep it simple: A CTA should be straightforward and easy to use. Avoid overwhelming the user with too many options or complicated forms.
Use action-oriented language: Use language encouraging the user to take action, such as "Sign up now" or "Download the guide." The language should be urgent and create a sense of immediacy.
Test and refine: A/B testing can help determine which CTAs are most effective. Test different wording, colors, and placements to see which variations perform best.
At Sanghvi Technosoft, we specialize in UX design and can help you create effective calls to action that drive conversions and engage users. Contact us today to learn more about our services.