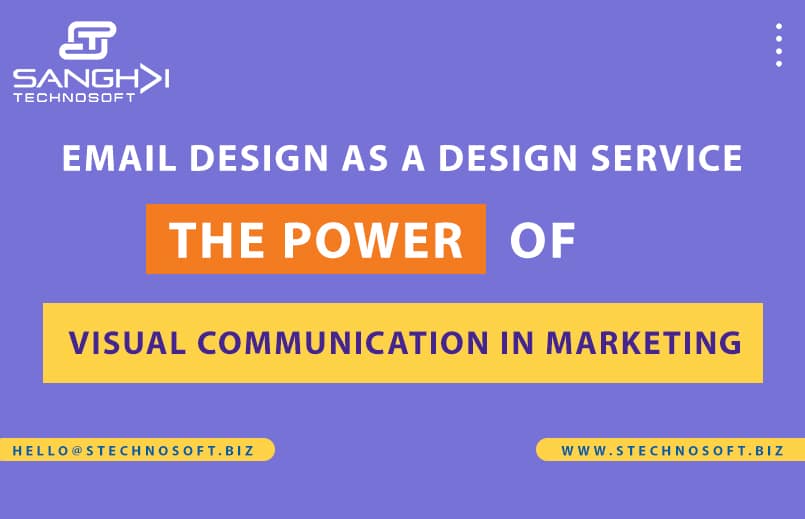 Email Design as a Design Service: The Power of Visual Communication in Marketing
In today's digital world, you cannot underestimate the power of visual communication in marketing. A well-designed email is not only visually appealing, but it also helps to grab the attention of your target audience and convey your message clearly and effectively. That's why having an email design service as part of your marketing strategy is crucial for the success of your business.
Email design services allow businesses to create custom-designed emails that not only look great but also help convey their marketing message to their target audience. With a focus on creating visually appealing and easy-to-read emails, businesses can engage their audience, increase brand recognition and improve their overall marketing results.
At Sanghvi Technosoft, we understand the importance of having a visually appealing and well-designed email in your marketing strategy. That's why we offer our clients the best email design services to help them create emails that look great and deliver their message to their target audience effectively. Our team of experts combines creativity with technical expertise to ensure that your emails stand out from the crowd and make an impact.
Sanghvi Technosoft has you covered if you need help designing a newsletter, promotional email, or email marketing campaign. Our experienced designers will work with you to create a design that reflects your brand, communicates your message, and meets your marketing goals.
Finally, if you want to enhance your marketing strategy with a visually appealing and effective email design service, look no further than Sanghvi Technosoft. As a leading provider of this service, we are dedicated to helping our clients succeed by providing the best email design services in the industry.