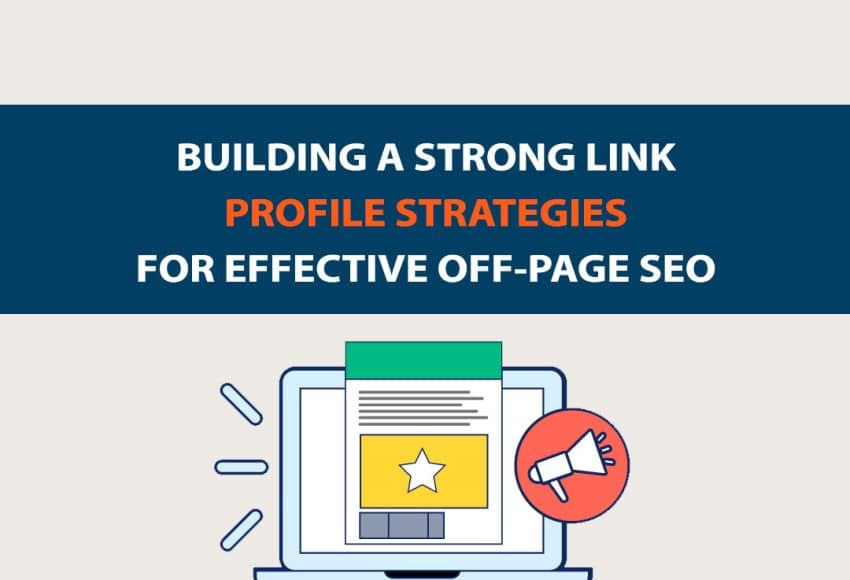 Building a Strong Link Profile: Strategies for Effective Off-Page SEO
Off-page optimization is essential to SEO and website visibility. Off-page SEO requires acquiring high-quality, relevant backlinks from external sources. A strong link profile boosts search engine authority, organic traffic, and online visibility. This comprehensive guide covers link-building and off-page SEO strategies.
Creating engaging and shareable content is a key link-building strategy. High-quality articles, blog posts, infographics, and other engaging content can help websites get natural backlinks from other reputable websites. Value-added, educational, or entertaining content is more likely to be shared and linked to by industry peers.
Off-page SEO strategies include building relationships with industry leaders and authoritative websites. Guest posts, interviews, and industry-specific content can earn backlinks from influential sources. Building genuine relationships and contributing valuable insights or expertise to relevant communities and forums can also generate organic backlinks from industry professionals.
Strategic social media use can boost link profiles. Social media content can garner attention, engagement, and backlinks from users who find it useful. Engaging with industry influencers, participating in relevant discussions, and sharing relevant resources can increase website visibility and backlinks.
Online directories and industry listings boost a website's link profile. Submitting a website to authoritative directories like DMOZ or niche-specific directories helps search engines recognize its relevance and authority in a specific industry or location. To get high-quality backlinks, choose trustworthy and relevant directories.
Videos, slideshows, and infographics can be used to build links. Compelling visuals increase the website's exposure and backlinks by being shared and linked to. Optimizing visual content with keywords and descriptions increases search visibility and backlink potential.
In addition to implementing these strategies, seeking the assistance of a professional SEO agency like Sanghvi Technosoft can significantly enhance the effectiveness and efficiency of off-page SEO efforts. Sanghvi Technosoft can help businesses build a strong link profile that boosts organic traffic and search engine rankings with their SEO and link-building expertise.