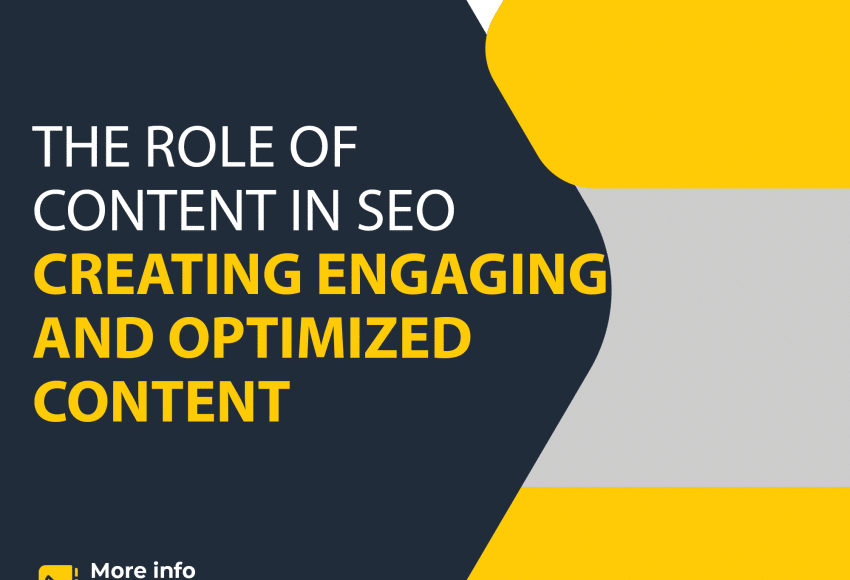 The Role of Content in SEO: Creating Engaging and Optimized Content
A solid internet presence is critical for every business's success. However, there is so much content online that your site may struggle to stand out. Search engine optimization (SEO) helps with this, and creating engaging and optimized content is essential.
Search engines rank websites based on their content (SERPs). Google favors engaging, informative, and relevant search results. Thus, content that targets relevant keywords and enhances your audience's experience is essential.
To create compelling and optimized content, identify your target audience's pain points. This will help you write content that addresses their issues. Keyword research and relevant keywords will help search engines find your content.
Your content's structure is also important for SEO. Make sure to divide your content into easy-to-read chunks and organize it with subheadings. This will make it easier for users to scan your content and swiftly find the information they seek.
There are various best practices to follow while developing optimized content. To begin, make sure your content is mobile-friendly and loads quickly, as this is an important ranking criterion for search engines. Include relevant meta descriptions and title tags as well, as this helps search engines understand the material on your website.
Link building is another important element to consider while developing content. This entails providing high-quality content that other websites will want to connect to, which increases the authority and exposure of your website on search engine results pages.
We have a team of professional content developers at Sanghvi Technosoft that can assist you in developing a content strategy that attracts traffic to your website and enhances your search engine results. To learn more about our content development services, please contact us immediately.