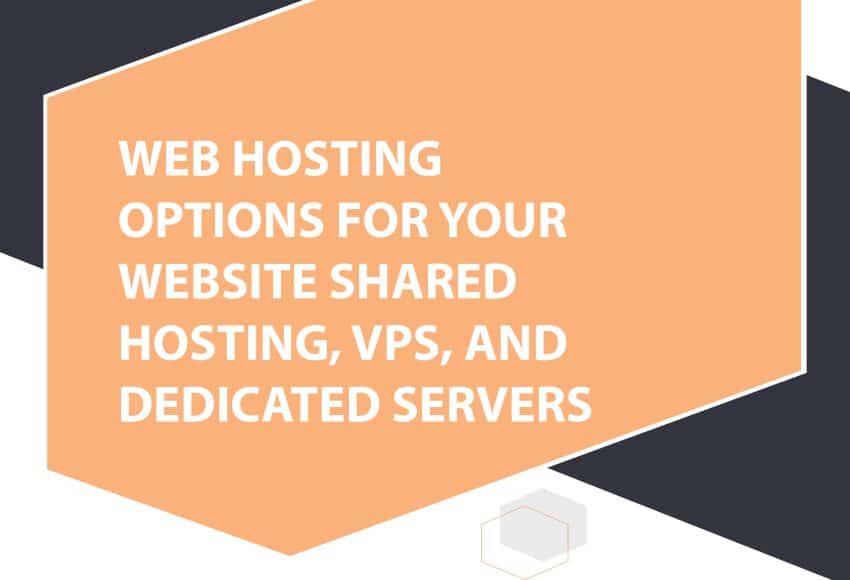 Web hosting options for your website: shared hosting, VPS, and dedicated servers
When it comes to launching a website, choosing the right web hosting option is essential for optimal performance, reliability, and scalability. Shared, VPS, and dedicated hosting are the main options. Sanghvi Technosoft can help you choose the best hosting option for your website with this comprehensive guide.
Beginners and small businesses can afford shared hosting. Multiple websites are hosted on one server, sharing resources and costs. The hosting provider handles server maintenance and updates, making this option affordable and simple. However, sharing resources between websites can slow performance during peak traffic.
VPS hosting balances cost and flexibility. VPS hosting splits a physical server into several virtual servers with dedicated resources. Shared hosting lacks performance, scalability, and control. Businesses can install software, allocate resources, and control security on each virtual server.
Dedicated servers offer maximum control and performance. Dedicated hosting dedicates a physical server to one website. Maximum resources, reliability, and security. Websites with high traffic, resource-intensive applications, or security needs should use dedicated servers. Dedicated servers cost more and require technical expertise to manage.
Web hosting depends on your website's size, budget, technical needs, and growth projections. Sanghvi Technosoft understands the importance of choosing the right hosting solution and offers comprehensive web hosting services. Their experts evaluate your website's needs and recommend hosting solutions that meet your goals and budget.
With Sanghvi Technosoft's assistance, you can benefit from their expertise in shared hosting, VPS hosting, and dedicated servers. We analyze your website's traffic, resource requirements, and growth potential to recommend the most suitable hosting option. Sanghvi Technosoft ensures seamless migration, robust security measures, and reliable performance to optimize your website's online presence.