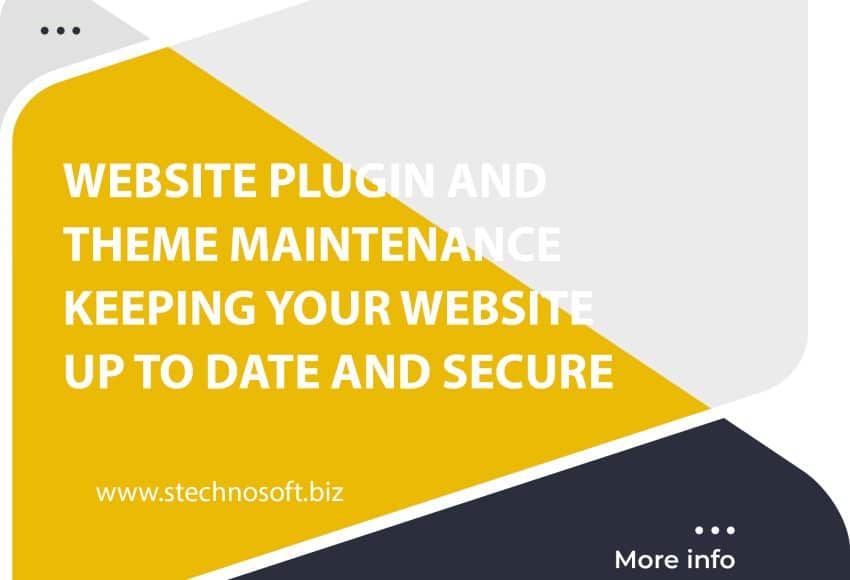 Website plugin and theme maintenance: keeping your website up to date and secure
Maintaining an up-to-date and secure website is crucial for ensuring optimal performance, protecting against vulnerabilities, and providing a seamless user experience. Two key aspects of website maintenance are plugin and theme updates. This comprehensive guide explores the importance of plugin and theme maintenance and how Sanghvi Technosoft can assist in keeping your website secure and up-to-date.
Plugins and themes improve website functionality and design. However, outdated plugins and themes can compromise security and performance. Security, bugs, compatibility, and new features require regular updates. Updating plugins and themes ensures a secure and optimized website.
Website plugins and theme maintenance are important to Sanghvi Technosoft. Sanghvi Technosoft helps you update plugins and themes with their website maintenance services. Their experts audit, monitor, and integrate new versions into your website.
Updating plugins and themes boosts security and performance. Outdated or incompatible plugins can slow your website and affect user experience. Updating plugins and themes optimizes website speed, ensures compatibility with new technologies, and provides a smooth browsing experience for visitors.
Update plugins and themes carefully and expertly. Sanghvi Technosoft organizes plugin and theme updates. Their team tests compatibility backs up and follows best practices to minimize update risks. They keep your website safe, secure, and update-free.
Partnering with Sanghvi Technosoft for your plugin and theme maintenance needs offers numerous benefits. Their team not only handles updates but also proactively monitors and addresses security vulnerabilities. By regularly patching vulnerabilities and implementing security measures, we safeguard your website against potential threats and ensure its continued smooth operation.