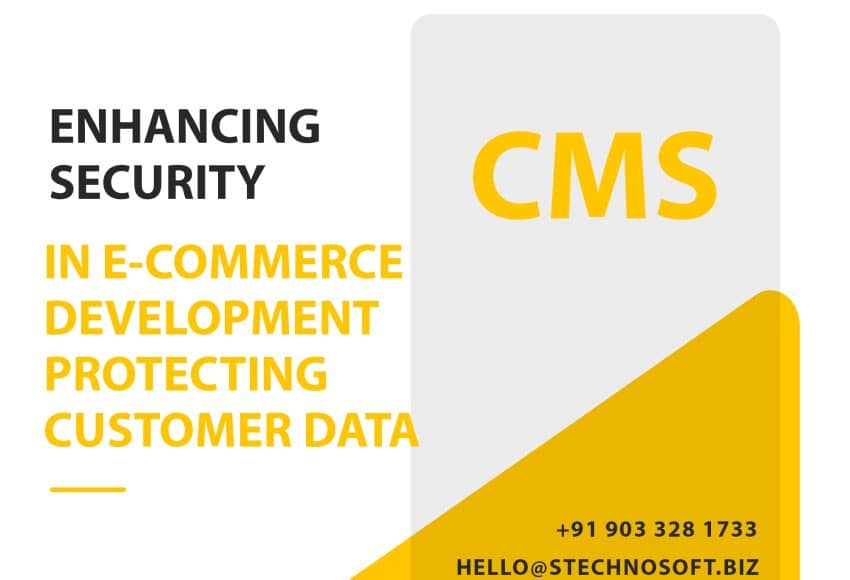 Enhancing Security in E-commerce Development: Protecting Customer Data
In the digital age we live in now, security is the most important thing, especially when it comes to e-commerce. Businesses must prioritize customer data protection due to rising online transactions and threats. This comprehensive guide discusses e-commerce security and how Sanghvi Technosoft can help protect customer data.
E-commerce websites handle a lot of personal and financial data. Cybercriminals target them. Customer data must be secured to prevent unauthorized access, data breaches, and identity theft. E-commerce development security can build trust, maintain brand reputation, and comply with industry regulations.
Sanghvi Technosoft provides comprehensive solutions to protect customer data in e-commerce development. Their e-commerce development expertise protects sensitive data throughout the transaction process.
E-commerce development requires secure payment gateways. Sanghvi Technosoft integrates secure payment gateways with encryption. This safeguards credit card data and sensitive payment information.
Sanghvi Technosoft provides secure payment gateways and strong user authentication. Multi-factor authentication, strong passwords, and CAPTCHA verification protect user accounts. These measures reduce fraud risk and protect customer data.
Data encryption is crucial to e-commerce security. Sanghvi Technosoft encrypts customer data. This increases security, making it harder for cybercriminals to decipher and misuse data even if a breach occurs.
Regular security audits and vulnerability assessments are essential to identify and address potential security loopholes. Sanghvi Technosoft conducts thorough security audits to identify vulnerabilities and implement necessary patches and updates. By proactively monitoring security threats, we help businesses stay one step ahead of cybercriminals and protect customer data from potential breaches.