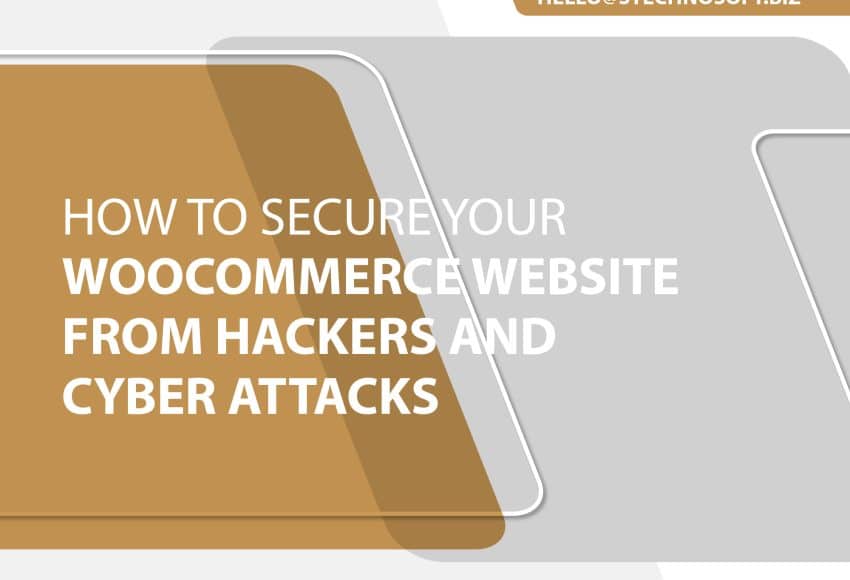 How to secure your WooCommerce website from hackers and cyber attacks
In the ever-evolving world of e-commerce, security is of paramount importance. Protecting your WooCommerce store from hackers and cyberattacks is a top priority. This comprehensive guide explores effective strategies to secure your WooCommerce website and highlights how Sanghvi Technosoft can help fortify your online store against potential threats.
Updating your WooCommerce software is the first step to security. Updating WooCommerce, themes, and plugins regularly reduces hacker vulnerabilities. Sanghvi Technosoft can monitor and apply updates to your website.
Strong, unique passwords protect your WooCommerce admin panel. Combining uppercase and lowercase letters, numbers, and special characters makes passwords stronger. Sanghvi Technosoft can offer password advice and implement two-factor authentication to increase security.
Secure hosting is essential for WooCommerce. Sanghvi Technosoft can recommend a reliable hosting provider with firewalls, malware scanning, and regular backups. These safeguard website data from attacks.
Detecting and preventing cyberattacks requires regular website monitoring for suspicious activity. Sanghvi Technosoft can set up security monitoring tools to track suspicious login attempts, file changes, and other activities. This helps detect and mitigate threats.
Protecting customer data requires securing your website's payment process. Sanghvi Technosoft can install secure payment gateways that encrypt customer data. This secures payment data transmission and storage, reducing data breaches.
WooCommerce website backups are essential. Backups enable website restoration after a cyber attack or data loss. Sanghvi Technosoft can automate backups and secure them.
Maintaining a secure WooCommerce website requires you and your team to learn about security threats and best practices. Sanghvi Technosoft can train you to identify and respond to cyberthreats.