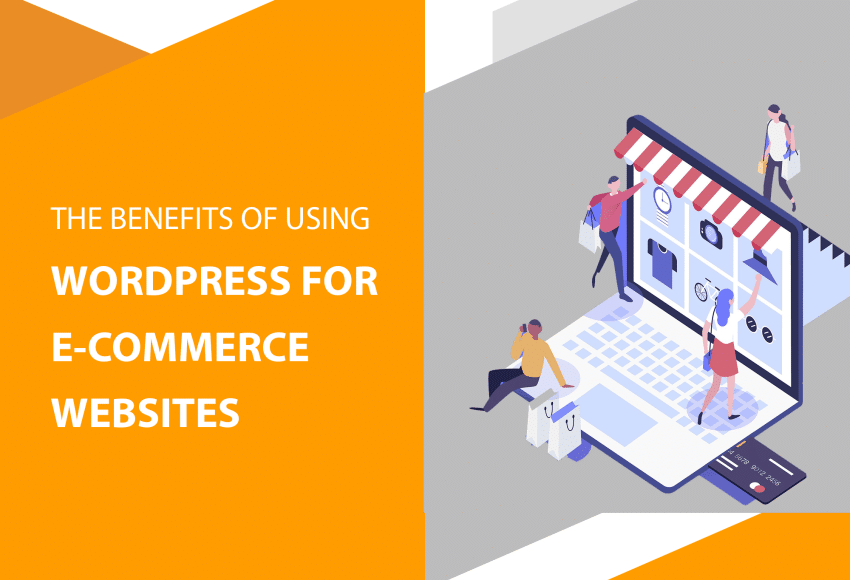 The Benefits of Using WordPress for E-Commerce Websites
Since its inception as a blogging platform, WordPress has seen significant development. It has quickly become one of the most widely adopted CMS platforms for organizations of all sizes. Its ability to support e-commerce platforms is a major factor in its widespread adoption. Many online stores favour WordPress as their platform of choice. Using WordPress for online stores has many advantages, some of which are listed below.
Because of WordPress's intuitive design, running an online store has never been simpler for entrepreneurs. Using WordPress does not require technical expertise. Your website can be easily updated and tailored to your company's specific needs.
WordPress's extensive collection of themes and plugins makes it easy to give your e-commerce website a unique look and feel. There are many themes and plugins available to improve the look, functionality, and speed of your site.
WordPress's built-in support for search engine optimization (SEO) makes it a breeze to get your e-commerce site visible in online searches. You can use a plugin like Yoast SEO to modify your website's content, meta tags, and URLs to boost your website's organic traffic and search engine rankings.
A mobile-friendly website is essential in this age of widespread smartphone and tablet ownership. Because WordPress themes are created with mobile devices in mind, your e-commerce site will look excellent on desktop computers, tablets, and smartphones.
Your website needs to be able to expand in tandem with your business. Since WordPress is extensible, your e-commerce site may grow alongside your business by accommodating additional products, features, and functionality.
Online store safety is a top priority. WordPress has excellent security capabilities, including frequent updates and security fixes that can protect your website from intruders and malware.
In conclusion, WordPress is a robust and adaptable system for online stores. For businesses wishing to launch an online store, it is hard to find a better option than WordPress due to its user-friendliness, extensibility (via plugins and themes), SEO-friendliness, mobile-friendliness, scalability, and security.
Sanghvi Technosoft can assist you in creating a unique WordPress-based online store. From design to functionality to optimization, their team of specialists will work with you to make sure your website is exactly what you need it to be for your business. They can also offer maintenance services to keep your site operating smoothly.