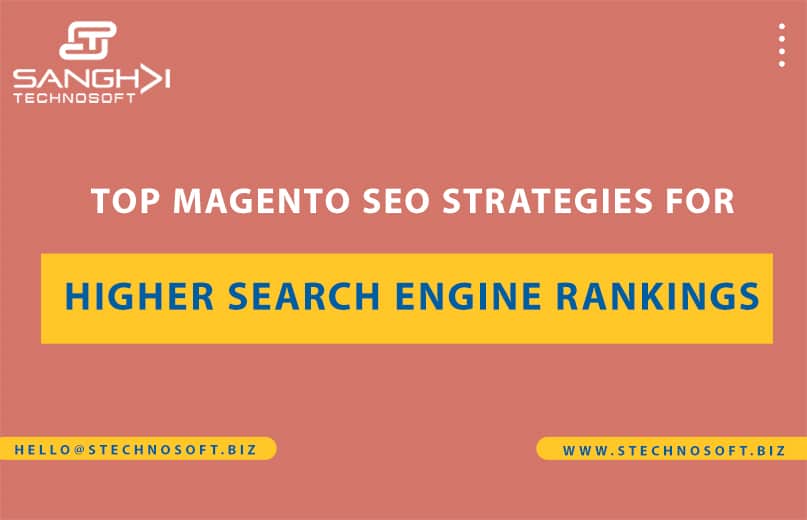 Top Magento SEO Strategies for Higher Search Engine Rankings
If you own an online store, you need SEO (search engine optimization) if you want more people to find you. To assist businesses in achieving higher search engine rankings, Magento provides several features and functions optimized for search engine optimization (SERPs). To help you rank higher in search engines, we'll review some of the best Magento SEO practices in this post.
Making your Magento store mobile-friendly is the first step in optimizing it for search engine optimization. Due to the rise in mobile internet usage, Google has created "mobile-friendliness," a significant ranking signal. The responsive design templates provided by Magento ensure that your website maintains its optimal viewing experience across a wide range of screen widths.
The next step is to enhance the user experience and search engine rankings by boosting your site's loading time. If you want your website to load faster, you should use Magento's in-built caching and indexing functions. You can further enhance your website's speed by using compression tools to minimize the size of your photos and other resources.
One other important part of SEO is keyword analysis. Find out what your audience is searching for by conducting in-depth keyword research. To increase your website's visibility in search results, use these keywords in the site's meta tags, description, and text.
Optimizing your site's content for highlighted snippets is another powerful Magento SEO tactic. Search engine results pages (SERPs) often display brief bits of relevant information at the top in response to a user's query. Format your information clearly and concisely, and use relevant keywords in your headings and subheadings to improve your chances of being selected for featured snippets.
Optimize your site's title tags, meta descriptions, and URLs with Magento's built-in SEO capabilities. Make each page's title tags, meta descriptions, and keywords descriptive and functional. Use URLs that are both short and descriptive for maximum indexability.
In addition, use Magento's structured data tools to tell search engines more about your offerings. Using structured data increases the likelihood that your site will show in rich snippets, increasing its exposure and the number of clicks it receives.
Last but not least, Magento provides a wide variety of robust tools and functionalities to aid businesses in increasing their online visibility and, subsequently, their SEO performance. Sanghvi Technosoft knows how vital having a robust and well-optimized online storefront is. If you want to maximize your website's exposure and performance, our team of specialists can assist you in implementing these Magento SEO tactics. Learn more by getting in touch with us right away.