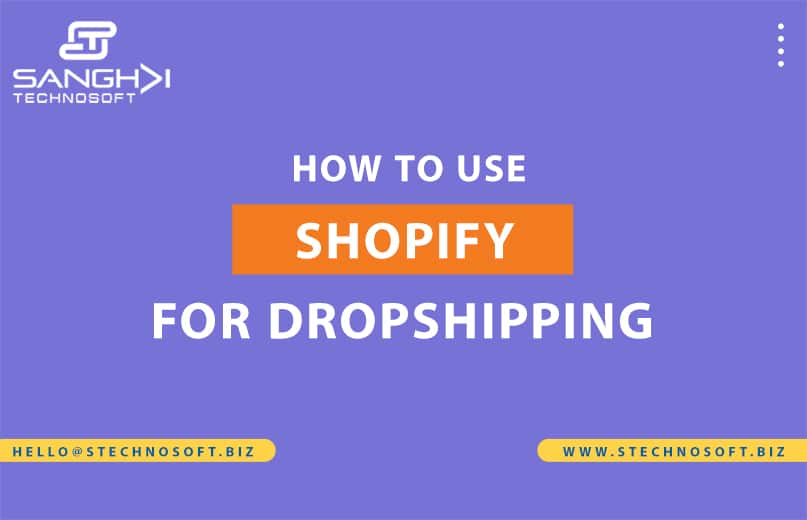 How to Use Shopify for Dropshipping
Dropshipping is a popular eCommerce model allowing businesses to sell products without holding inventory or shipping products. Shopify is a leading eCommerce platform that offers various features and functionalities to support dropshipping businesses. In this guide, we'll explore how to use Shopify for dropshipping.
The first step to setting up a dropshipping business on Shopify is to create a Shopify account and set up your online store. Once your store is set up, you can choose a dropshipping supplier from platforms like Oberlo, Spocket, or Modalyst. These platforms connect you with suppliers who offer dropshipping services for various products.
After selecting your supplier, you can import their products into your Shopify store using an app like Oberlo. This app allows you to add products to your store with just a few clicks, including product descriptions, prices, and images.
You need to set appropriate prices to ensure that your products are competitive and profitable. You can use Shopify's pricing rules feature to set different product prices based on supplier costs, shipping fees, and profit margins.
To make your online store more appealing to customers, you can use various Shopify themes and templates to create a professional-looking website. Customizing your website's design can help build customer trust and increase conversions.
Another critical aspect of dropshipping on Shopify is managing orders and shipping. Once a customer orders on your website, the supplier fulfills the order and ships the product directly to the customer. Shopify's order management features make it easy to track orders and provide customers with shipping information.
Finally, to ensure a successful dropshipping business, focusing on marketing and promoting your online store is essential. You can use various digital marketing strategies like social media advertising, email marketing, and search engine optimization to drive traffic to your website and increase sales.
At Sanghvi Technosoft, we understand the complexities of setting up and managing a successful dropshipping business. Our team of specialists can assist you in leveraging Shopify's potential to create a profitable and scalable eCommerce shop. Call us today to learn more about our Shopify development services and how we can assist you in growing your business.