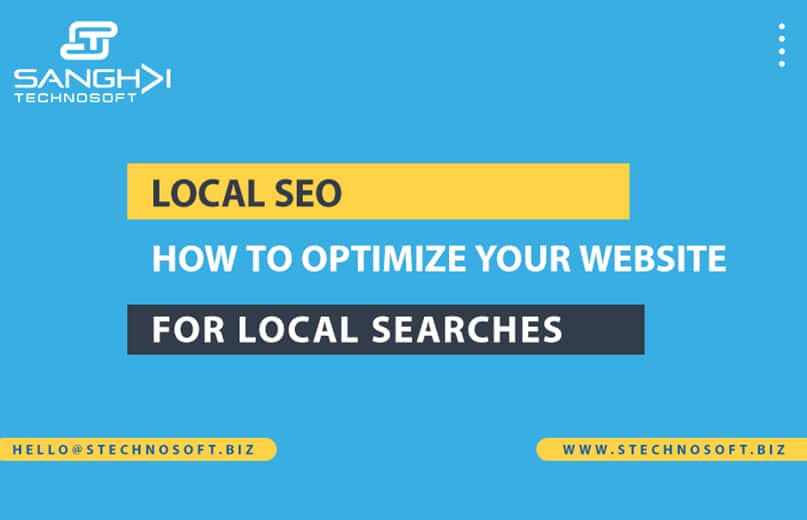 Local SEO: How to Optimize Your Website for Local Searches
Do you run a local business and wish you could reach a wider online audience and more potential customers in your area? If so, you must optimize your site for local searches. In today's digital age, local SEO is an effective tool for establishing a strong online presence, which can make or break a business.
Increasing your website's and online presence's visibility in local search results, or "local search engine optimization," is one method of attracting more local customers. It includes many strategies, including tailoring website content to local keywords, establishing and enhancing Google My Business listings, and constructing high-quality backlinks from authoritative websites in your area.
Here are some suggestions for improving your website's performance in local search engine results.
Using Local Keywords is the first thing. Precisely focusing on the right keywords is crucial to local SEO. Discover first what terms your potential customers use to find local companies like yours by conducting keyword research. Include these terms in your website's text, meta tags, and headings to better convey your site's topic to search engines.
Google My Business is a free service from Google that lets local businesses claim a profile on Google Search and Maps. Enhancing your Google My Business listing will improve your chances of showing up in Google's local pack, the set of businesses that appear at the top of the search results for local queries.
Create local citations and online mentions of your company's NAP (name, address, and phone number) that help search engines find your business. Your company's visibility in local search results can be boosted by constructing high-quality local citations. The first step is to submit your company's information to various online directories, such as Yelp, Yellow Pages, and Foursquare.
To boost local search engine optimization and website traffic, developing engaging content specific to your area is important. You should create content such as blog posts, videos, and infographics to reach out to people in your area and demonstrate your field knowledge.
You should acquire backlinks from reputable local websites to boost your company's visibility in local search results. Try contacting websites in your area and seeing if you can contribute a guest post or work on a local event with them.
In conclusion, search engine optimization in a local context is critical to the success of any digital marketing campaign for a small business. Expanding your customer base, gaining more exposure in local search results, and boosting your website traffic through SEO are possible.
Sanghvi Technosoft is the go-to solution provider if you need local search engine optimization assistance. We have a dedicated staff with extensive experience in digital marketing and can assist you in reaching your objectives and expanding your business. Get in touch with us today if you're interested in finding out more.